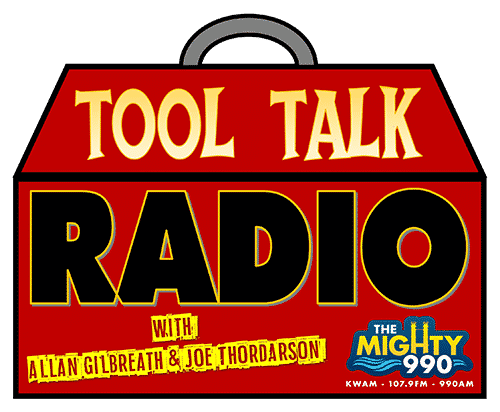 Tool Talk
— Saturdays 8:00-10:00 AM —
Joe Thordarson 
For more than 24 years, Joe Thordarson has been helping to make
Memphis homes beautiful.
Ever since his first shop class in Jr. High, Joe has loved woodworking.
He was trained in classical furniture design, as well as home construction, and has been blessed to find that he excels at both of them.
Joe especially enjoys building Decks, Arbors, Patio Covers, and Exterior Shutters. Joe has over 30 years of wood working experience,  and delivers flawless results in every home improvement project. Joe is also an accomplished wood turner, and die hard Cubs fan. Joe has begun making custom Commemorative Baseball Bats for Cubs All Star Shortstop Javier Baez!  Learn more about Joe's home projects, and custom wood turnings at: www.thorshomes.com
Joe has also been a radio host since 2015. In addition to Tool Talk Radio, Joe is a host on Nerds of Wisdom Radio on KWAM 990, and can also be heard on past episodes of Geek Tank Radio.
---
Allan Gilbreath
Allan Gilbreath has spent most of his life on the busines end of a hammer and screwdriver. Racking up decades of expereience with renovations, demolitions, reclamations, plant operations, maintenance, and safety programs, he has worked with a wide variety of companies, building types, and clients.
Allan enjoys the challenge of figuring out the issue and fixing it right the first time. He is also an accomplished skeptic, cook, gardener, computer geek, martial artist, and avid student of arcane knowledge.
Allan is also a nationally recognized and award-winning author, publisher, speaker, and instructor.
He has appeared on television, stage, movies, radio, web/podcast, and tours the country in live appearances.
He is a co-host of the geek culture talk radio show Geek Tank Radio and a co-host of Nerds of Wisdom Radio.