Start your weekend off right by coming by Old Style Bar-B-Q in Olive Branch this Friday and meet KWAM's Grace Baker and Ben Deeter. It's the grand finale of this week's Olive Branch Spotlight, during which we've been highlighting the people that make Olive Branch great.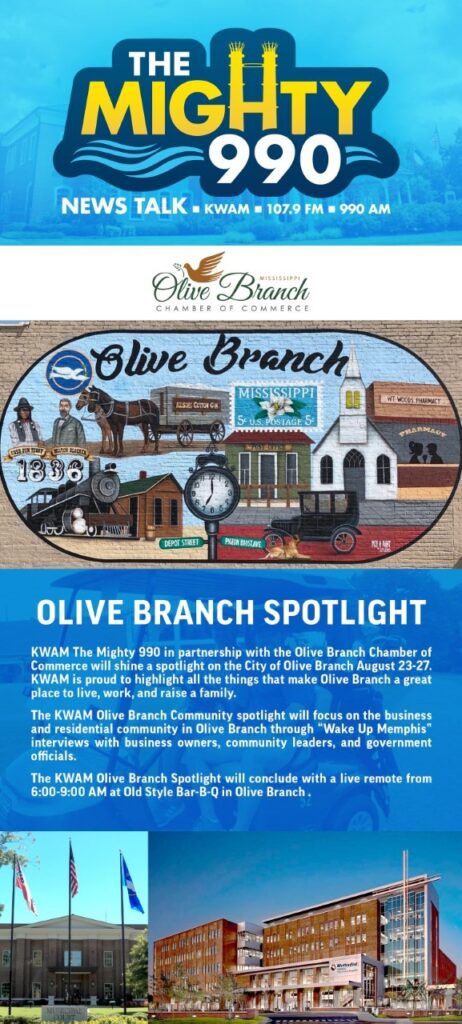 "Wake Up Memphis" will be doing a remote live show at the restaurant from 6-9 AM CST.
Deeter and Baker are filling in while "Wake Up Memphis" host Tim Van Horn recovers from a recent hip surgery. You can check out Tim's latest update here.
Address: 8920 Expressway Drive, Olive Branch, MS 38654
Check out the breakfast and lunch menu at Old Style Bar-B-Q
here.
CLICK HERE TO FOLLOW OR LIKE KWAM NEWSTALK 107.9 FM 990 AM ON FACEBOOK!