The National Weather Service has issued a tornado watch for a majority of the counties in the Mid-South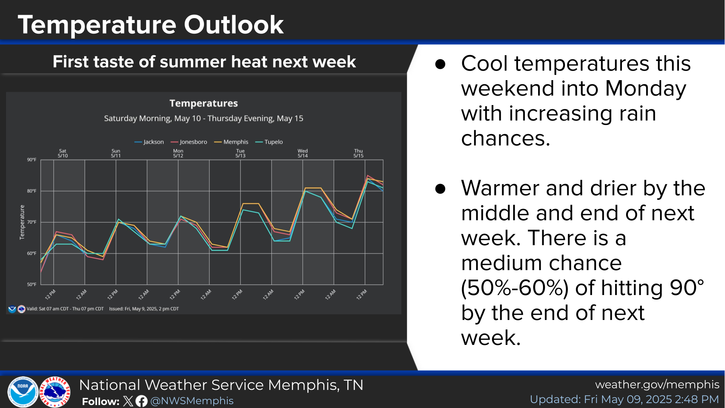 Click here to download the free KWAM News APP for breaking news coverage, traffic reports and severe weather alerts.
Memphis residents have been told to expect "south winds 20 to 25 mph, with gusts as high as 35 mph."
Listen LIVE to the Earle Farrell 4Memphis Show to stay up to date on the latest weather conditions.
Memphis Weather Alerts
Local Weather Alerts
There are currently no active weather alerts.