Good morning!  Here's a preview Wake Up Memphis for Friday, September 3.
Go Tigers Go!  Their 2021 football season season kicks off at 6pm at Liberty Bowl Memorial Stadium vs. Nicholls State.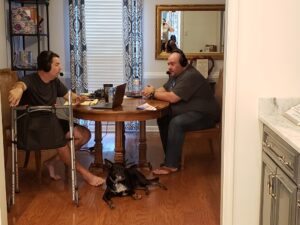 The Delta Fair is in town at The Agricenter September 3-12.
7:50am- Jimmy Shotwell of Memphis BBQ Supply joins Wake Up Memphis to talk tailgating. Football season is here & Jimmy shares ideas to make that pregame meal the MVP!
@MBBQSupply
8:50am- Avery Bryson, host of The Informative Nerd Burrito, checks in with the latest on pop culture and what's watchable these days.
@InfoNerdBurrito