UPDATE: The campaign headquarters of District Attorney Amy Weirich and Worth Morgan, the Republican nominee for Shelby County mayor, were vandalized overnight, according to Shelby County GOP Chairman Cary Vaughn.
Vaughn told
The Mighty 990
that a number of items were stolen and both campaign offices were completely trashed.
See images below: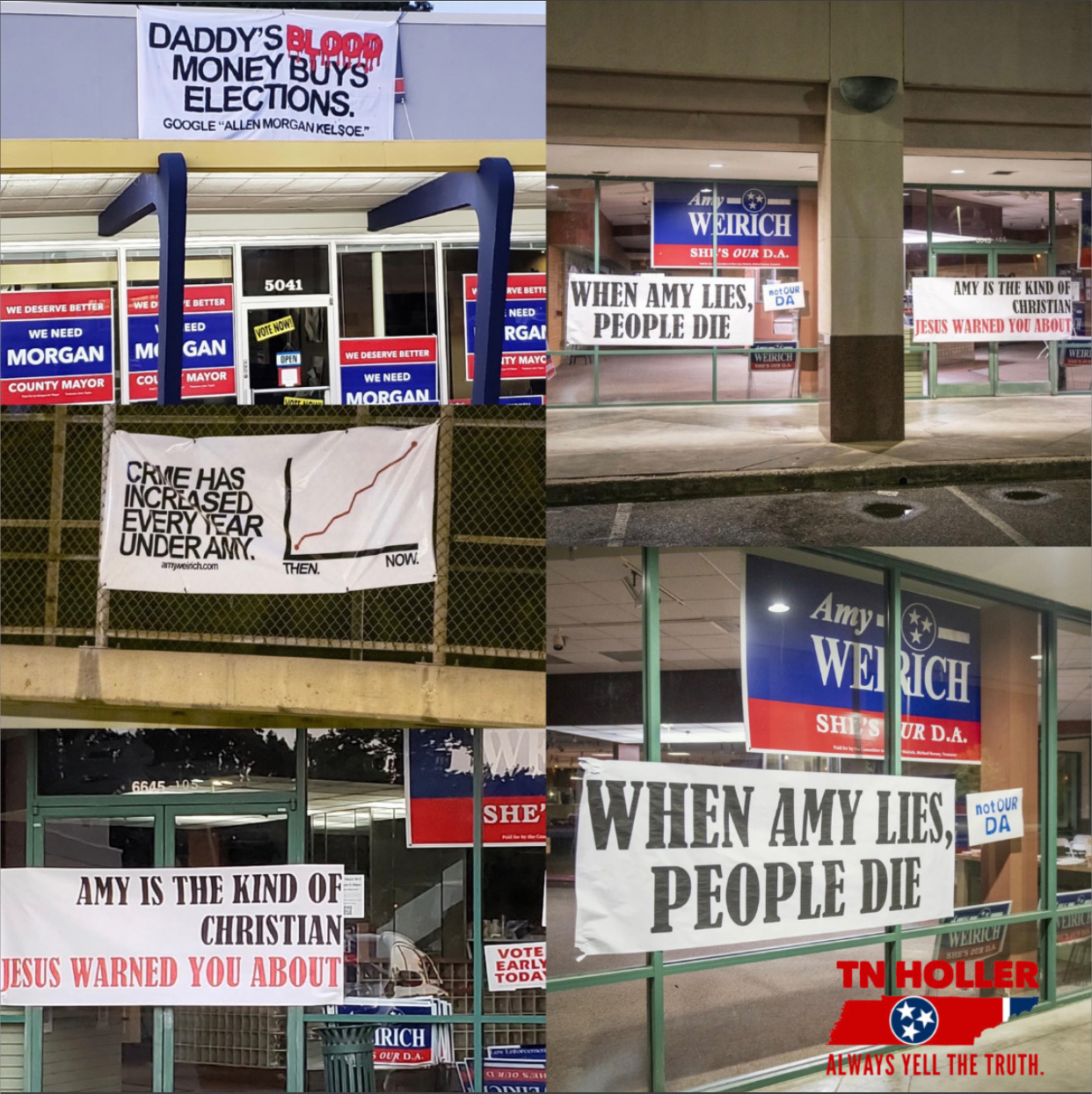 Vaughn accused Democrat DA challenger Steve Mulroy's campaign of vandalism.
Click here to get the KWAM NewsTalk Memphis App — your number one source for political news in the Mid-South. 
"Last night, after people were working at headquarters at Amy Weirich's and Worth Morgan's…and locked up, they went in there – groups from Mulroy and those teams – went in there, ransacked the place and vandalized," Vaughn told national radio host Todd Starnes.
"It looks like people of their team came in and took over, ransacked, destroyed some signs, destroyed the building and left it in disarray," he said on the "Todd Starnes Show" Wednesday.
KWAM reached out to Mulroy, who strongly denied the allegations and condemned the people responsible for the act.
Election Day for the races is Thursday, Aug. 4. KWAM's live election coverage starts a 7 p.m. You can follow election results in real-time on kwamradio.com.
LISTEN TO THE SHELBY COUNTY DA FORUM BETWEEN WEIRICH AND MULROY ON 'WAKE UP MEMPHIS' BELOW: